Learn how to view and approve employee leave requests and submit leave for yourself or on behalf of an employee.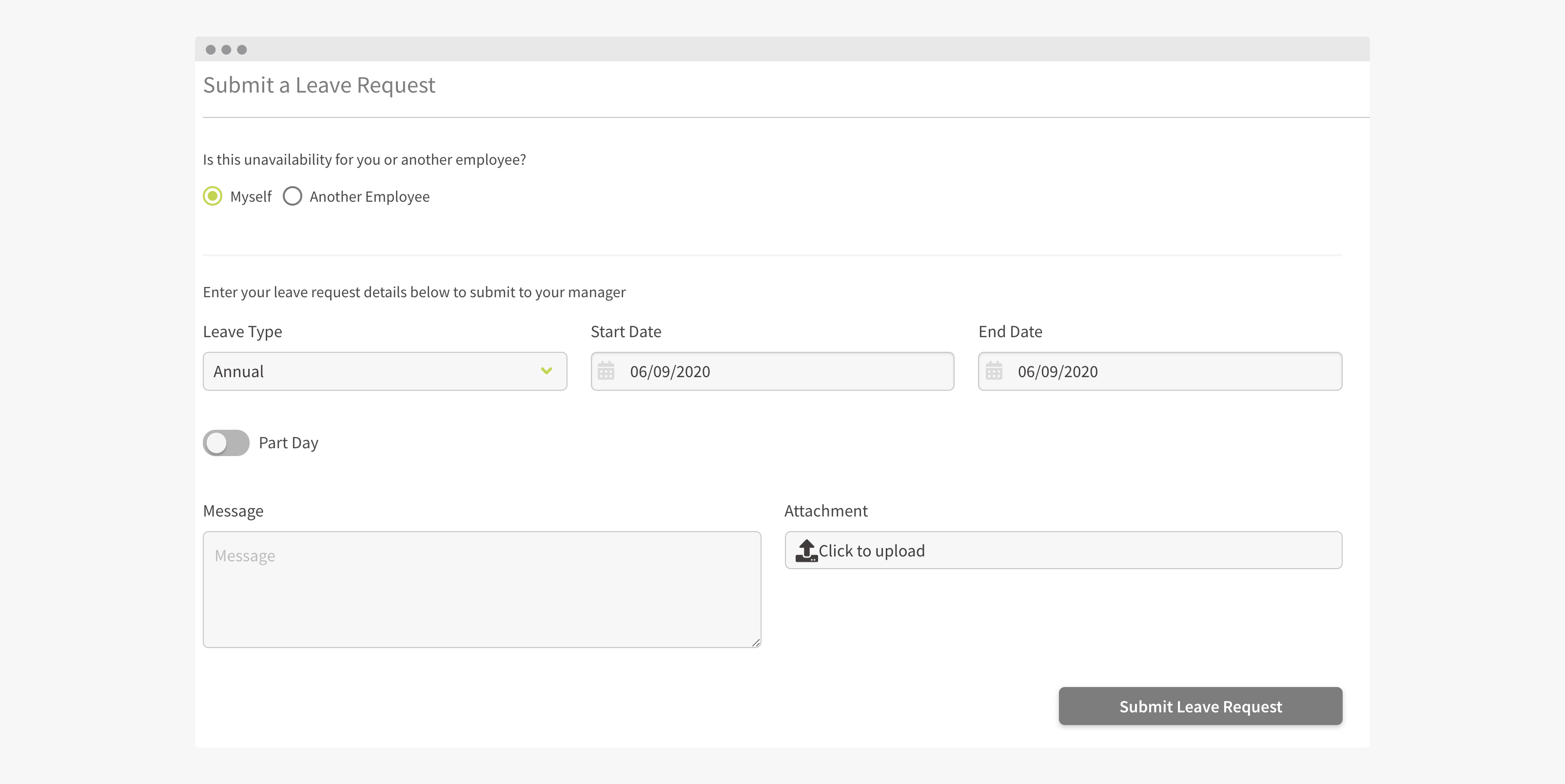 Once your employees are set up correctly, they can apply for leave, or managers can apply for leave on their behalf. To submit a Leave Request, go to Time & Attendance and click Apply for Leave.
Select whether you are applying for leave for yourself or on behalf of an employee.
*Note: This option only appears for Administrators or Managers.

Enter Leave type (e.g. annual leave)

Message – This is a required field, so ensure you've included a message.

Specify whether this is a full day or partial day. If only a partial day, include the times of the leave.

Add a document or attachment if required (e.g. doctor's note).

Once all details are populated, click Submit Leave Request. This will then send a message to your manager for approval.
Review & Approve Employee Leave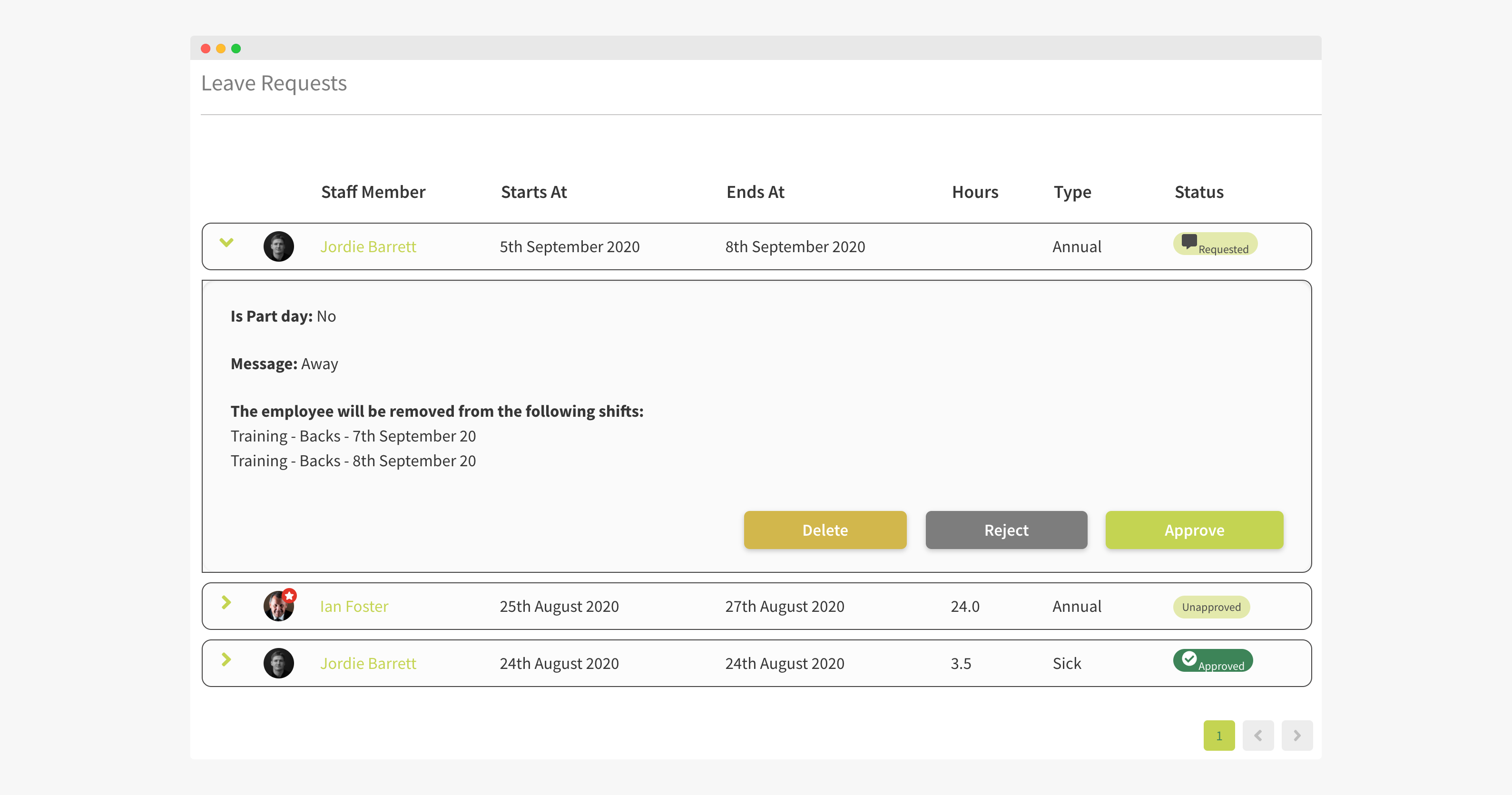 Approving Leave Requests can be done in two ways:
Click into the

Leave Request

link from your preferred communications method. This will take you to your

Inbox, where you can then approve, reject or reply to the leave request.



Go to

Time & Attendance

and click

View Leave Requests

. you can then approve, reject, or delete the leave request. Leave request must be approved in order for them to be removed from the roster. To delete or remove an approved leave request, click the 

Unapproved button and then the Delete

button.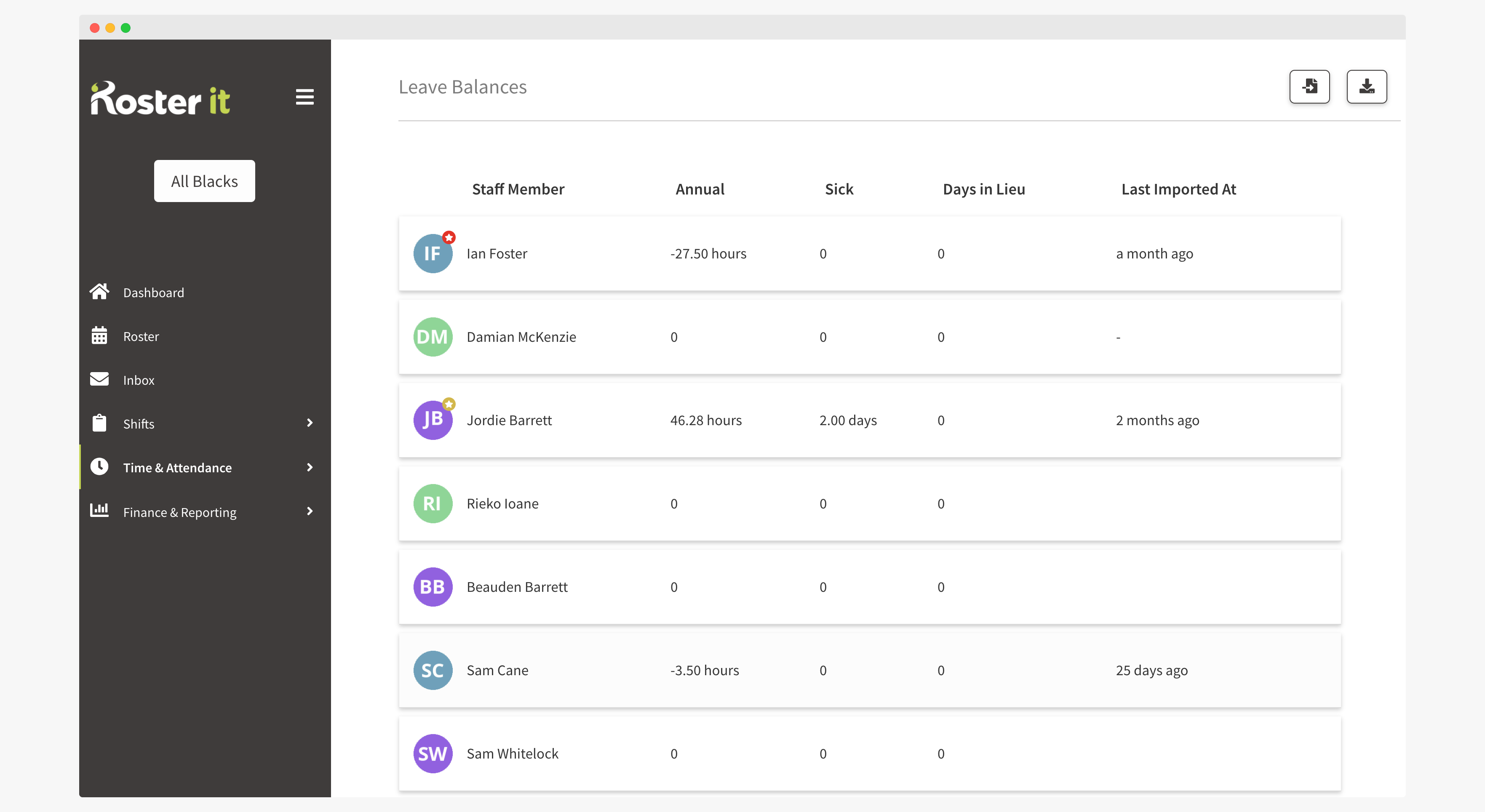 To view your leave balances, go to Time & Attendance and click View Leave Balances.
Download your Leave Balances from your payroll provider.
Import your Leave Balances into Rosterit after each pay cycle to ensure these are up to date.
View Employee Leave & Unavailability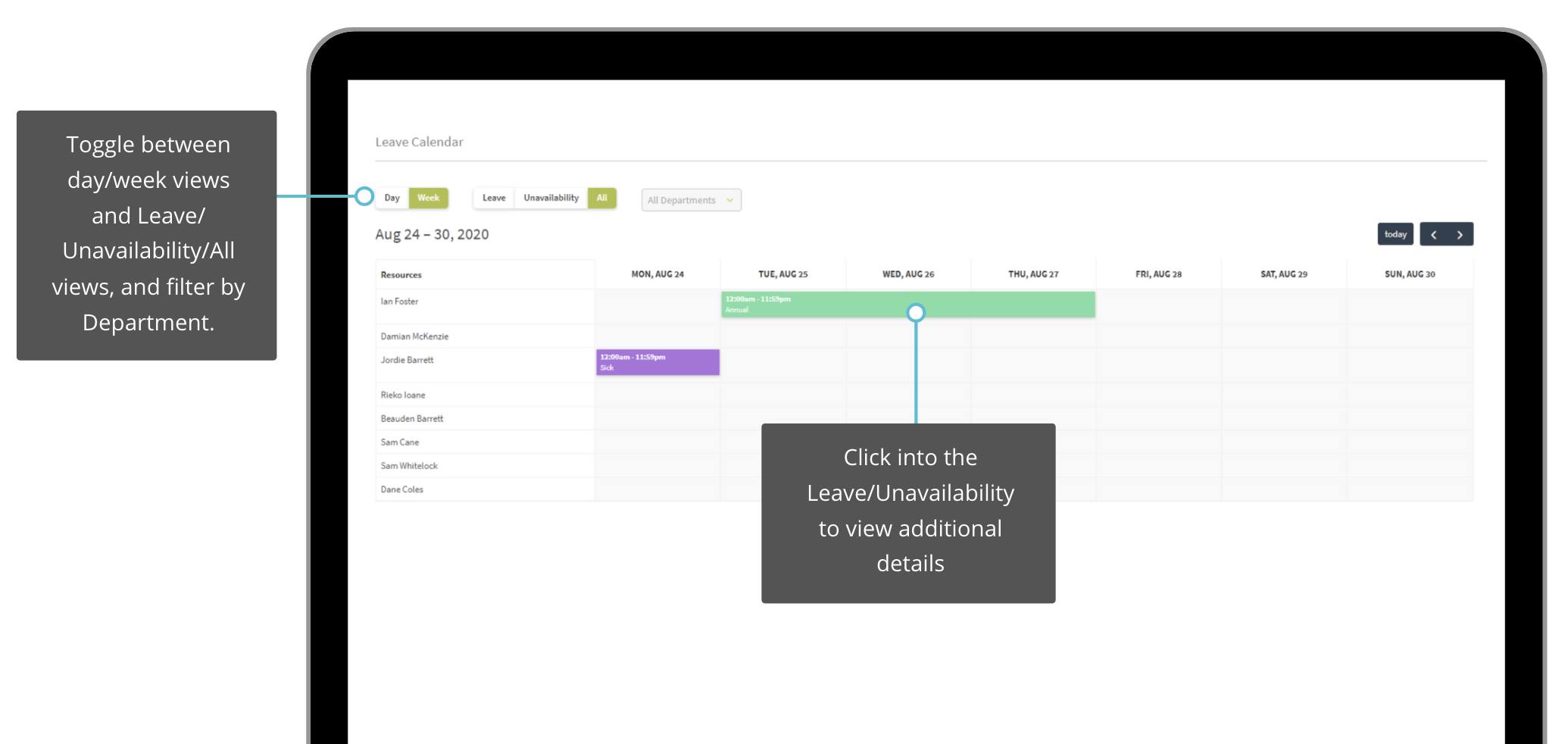 Viewing your team's time off can be done in two ways:
The Leave Calendar allows you to view your team's upcoming leave and unavailability. To view, go to

Time & Attendance

from the side menu bar and click 

Leave/Unavailability Calendar

.

You can also see unavailability as well as employee leave straight from the main Roster page. This can be done by toggling the Display Unavailability on Roster option to ON in your Company Settings under Preferences.
Still need help?
If you have any technical support queries or need help resolving an error, please visit our Frequently Asked Questions (FAQs) or submit a ticket for our technical support staff.
Submit a Support Ticket
Click Now